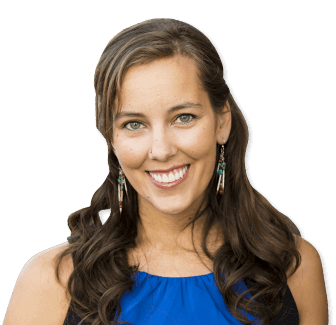 Amber
ClearChoice Smile Recipient
Take the Next Step

Discover what happens at your free consultation
Peace of Mind
As you consider dental implants, it's important to understand exactly what's involved and how this procedure can truly change your life. Your ClearChoice team will walk you through the entire process and answer your questions along the way, making sure you're completely comfortable from the minute you arrive at our center.

Is the procedure painful?
ClearChoice doctors do everything they can to make you as comfortable as possible. Depending on the procedure, you can elect to have a variety of pain management options. Afterwards, most of our patients report that they experienced far less pain than anticipated.

My teeth are in really bad shape. Am I still a candidate for dental implants?
In our experience, most people can safely receive dental implants. Even age is not necessarily a factor when determining dental implant placement. Whether you're missing one tooth or many, dental implants may be the best choice for you. Plus, at ClearChoice, our doctors are experienced in treating patients with complex cases that may even have been turned away by others. The best way to find out if you're a candidate is to visit us for a free consultation.

I don't want people to know I have implants. Will my smile look like I have real teeth?
Believe it or not, dental implants actually become an integrated part of your mouth because they adhere to the jawbone, just like "real" teeth. You'll be able to brush, floss, eat and smile as if you'd had these teeth your entire life. You can even work with our master lab technicians to determine the shape, color, and size of your teeth to make them look completely natural.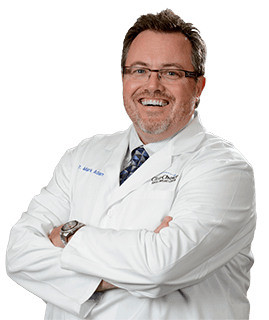 Take comfort in knowing
The doctors at ClearChoice are proven experts in their field and in the way they care for their patients. So you'll be guided through every step of the procedure before it happens, which helps calms your nerves and reduces anxiety. The more you know, the more confident you'll feel about getting this life-changing procedure.

How long is the recovery period?
As you can imagine, this differs for every patient. Many patients say they don't experience significant discomfort beyond swelling and don't even need pain medication after the procedure. You will be on a soft food diet for a period of time recommended by the ClearChoice doctor, which allows the implants to heal. After that, you'll be able to enjoy all your favorite foods again.

Is the procedure expensive? Does ClearChoice offer payment options?
Thanks to precise technology and our all-inclusive centers, the cost of dental implants is much less than it was even a few years ago. However, many of our patients still need financing options to help pay for the procedure. That's why ClearChoice works closely with third-party healthcare financing companies who can provide payment plans for patients who qualify. During your consultation, our Consultants can explore strategies that fit your budget. Together, we'll explore options available.

How long does the actual procedure take? Is it really all done in one day?
Yes, most of our patients walk into ClearChoice in the morning and leave later that same day with a new smile. Here's a basic idea of what happens during your procedure: Your doctors will sedate you, perform the implant procedure and then you'll rest in our recovery room until the anesthesia fully wears off. The teeth you leave with are your temporary teeth that allow you to eat and enjoy your everyday life. Six months later, you'll return to ClearChoice and we'll replace your temporary teeth with your new teeth.

How do I know ClearChoice is the best at what you do?
Getting dental implants is a big decision, and it's smart to do your research and make sure you're getting the best quality and value for your money. ClearChoice stands out in two very distinct ways: We only use high quality materials, such as titanium support bars, and our doctors focus on one thing—dental implants. We also believe that our dedication to our patients is why so many people have chosen The ClearChoice Experience™.

Will my dental implants function just like real teeth?
Your new teeth will not only look and feel like natural teeth, they'll also function like healthy, strong teeth. With ClearChoice Dental Implants® you'll be able to bite into all your favorite foods again with confidence.
Ready to Make a Change?
Schedule a free, no obligation consultation online today.