Witness Daniel's Smile Transformation
Daniel struggled physically and emotionally with worsening dental issues and ill-fitting dentures for many years.
Still, he was hesitant to reach out to ClearChoice to explore another option. When he finally took the leap to come in for a free consultation, it became the start of his transformation.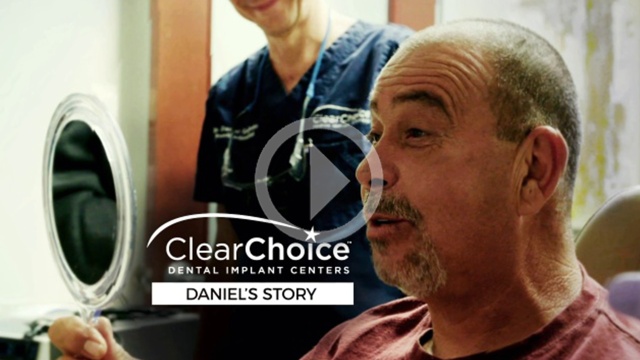 Play
Restore More than Just Your Smile
The ability to smile freely is much more than a cosmetic concern. It's actually both a physical and emotional expression of wellbeing. No one understands this better than a person who has lost the ability to smile confidently, chew comfortably, and enjoy everyday social interactions.
At ClearChoice, we can help move you from coping with your dental limitations to improved abilities to chew, talk, and taste.
Many patients—like Daniel—also experience a transformation from embarrassment or suffering to a renewed sense of confidence and the freedom to finally live life on your terms.
How could your life change with ClearChoice Dental Implants?