ClearChoice Doctors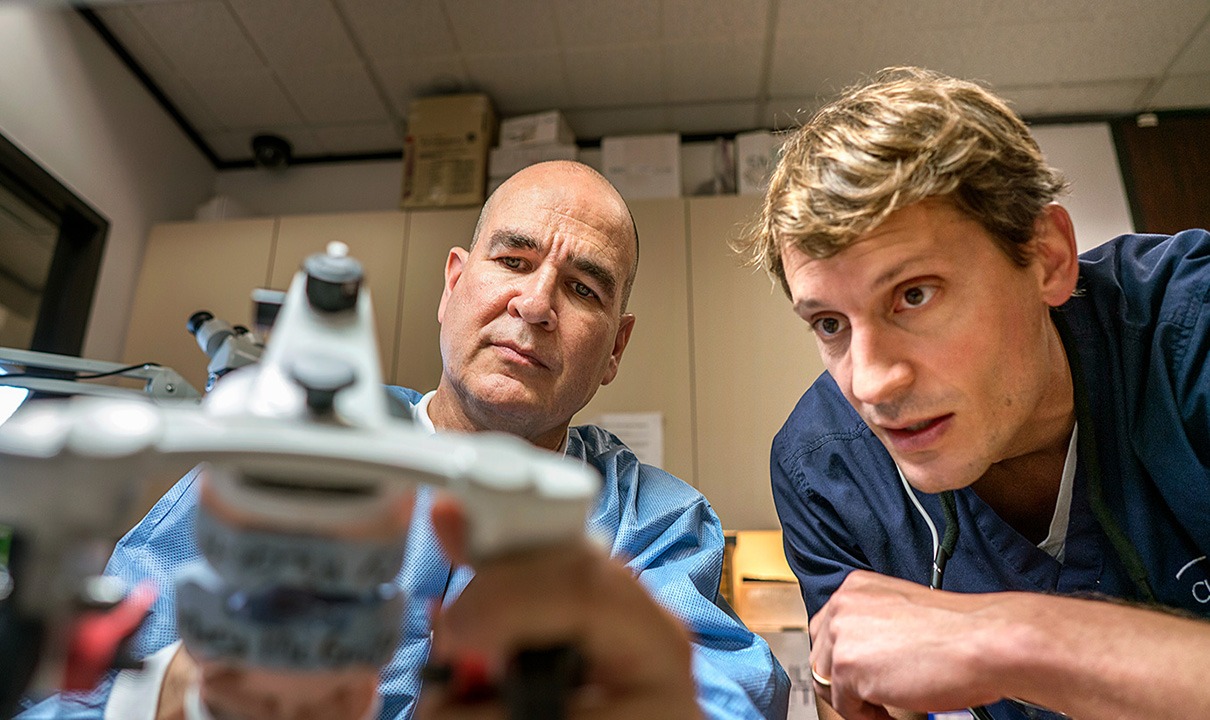 The Value of Our Doctor Network
The experience and expertise of our national network of world-class doctors reaches far beyond the centers they serve. Many have extensive backgrounds in academia and research, are members of professional associations, and are published in reputable medical journals. From a Professor at the Mayo Clinic College of Medicine to a President of the International College of Prosthodontists, our team of medical professionals are true leaders in their fields.
Our clinical staff utilizes advanced surgical implant placement techniques that demand deep knowledge and experience. These techniques are supported by our technologically centers complete with innovative laboratories, surgical suites, and 3-D CAT scanning equipment on-site, all under one roof.
Prosthodontists and Oral Surgeons
Leading the patient treatment teams at each of our ClearChoice centers is a licensed prosthodontist and at least one oral surgeon. These two specialists work together to ensure that every patient receives proper treatment and care during every step of their transformation.
Our restorative dentists, or prosthodontists, work closely with the oral surgeons to create lifelike prosthetic teeth. Prosthodontists have a special understanding of the dynamics of a smile, which helps create an end result that fits, functions and feels just like natural teeth.
Because dental implant treatment is a surgical procedure, it's best to have oral and maxillofacial surgeons on your team. The surgeons understand the complexities of bone, skin, muscles and nerves, which helps to optimize treatment results, even in the most challenging cases.
What does all of this mean for you? Choosing a team of ClearChoice doctors for your dental restoration means you're that much closer to getting your life back.